Harper's Plumbing
Mansfield, TX | Arlington, TX | Grand Prairie, TX | Fort Worth, TX

Residental
Plumbing

Commercial
Plumbing

Plumbing
Repairs

Plumbing
Leaks
Welcome to Harper's Plumbing of Mansfield, Texas.
For nearly 25 years, we've been proud to be a family owned and operated plumbing business serving our great community.
Our hands-on owner has been a plumber for nearly 45 years. Time flies when you love what you do and all of the plumbers of Harper's Plumbing aren't satisfied unless we're regarded by every client as the best in the city for both residential plumbing and commercial plumbing. We handle all the plumbing services you could need, from minor plumbing repairs to new construction plumbing. We get everything flowing correctly and we do it fast for an honest price. We know that once you use us for plumbing in your home or business, you'll never consider calling another plumber!
We accept Visa, Master Card, Discover and American Express. For more information on our plumbing repairs, new construction plumbing and other plumbing services, call us today at 817-483-0668.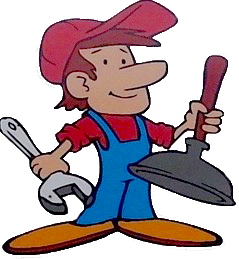 A Great Place To Take A Leak!
Our Company gives true free estimates on work to be performed, we do not charge the customer to diagnose a problem unless we use equipment and if the customer decides to have us do the job we take the diagnostic charge off the bill.